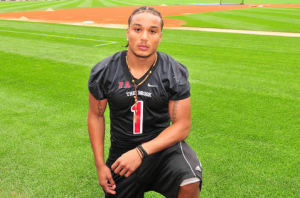 Florida Gators sophomore linebacker Antonio Morrison was arrested Sunday morning for the second time in just over a month. According to Edgar Thompson of the Orlando Sentinel, Morrison "was charged with interfering with police by harassing a police animal."
'Barking at a K-9 unit'
The report claims the incident took place around 4:15 a.m. ET and states that Morrison was at a Gainesville bar that had police presence when he began barking at a K-9 unit. The incident led to his arrest, and the linebacker was released on his own recognizance Sunday morning.
Morrison was also arrested on June 16 for reportedly punching a bouncer at a nightclub, per Michael DiRocco of ESPN's Gator Nation.
USA Today's Dan Wolken provides an update on Antonio Morrison's charges:
"Gainesville attorney Huntley Johnson told me the charges against Antonio Morrison will be dismissed this afternoon"
'Public disciplinary measures'
Head coach Will Muschamp had been uncommitted to taking any public disciplinary measures against Morrison in his first arrest, per Thompson, but the latest run-in with the law could force the program to consider all possibilities.
Morrison is a bright prospect who is still learning the college football game on the field, managing 34 tackles and one interception in his first season in the Swamp, per ESPN. The question for the team now will be whether his off-field issues outweigh his potential success with the program.
Well, aside from stupid, what do you make of Antonio Morrison's latest brush with the law? Do you think he can sustain a successful football career?
Source: Donald Wood | Bleacher Report
Image: Herald News