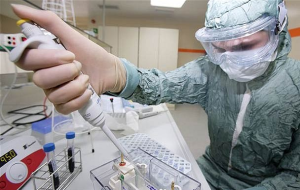 Emelie is plagued by hallucinations and nightmares. When she wakes up, she's often paralyzed, unable to breathe properly or call for help. During the day she can barely stay awake, and often misses school or having fun with friends. She is only 14, but at times she has wondered if her life is worth living.
'Incurable sleep disorder'
Emelie is one of around 800 children in Sweden and elsewhere in Europe who developed narcolepsy, an incurable sleep disorder, after being immunized with the Pandemrix H1N1 swine flu vaccine made by British drugmaker GlaxoSmithKline in 2009. Finland, Norway, Ireland and France have seen spikes in narcolepsy cases, too, and people familiar with the results of a soon-to-be-published study in Britain have told Reuters it will show a similar pattern in children there.
Europe's drugs regulator has ruled Pandemrix should no longer be used in people aged under 20. The chief medical officer at GSK's vaccines division, Norman Begg, says his firm views the issue extremely seriously and is "absolutely committed to getting to the bottom of this", but adds there is not yet enough data or evidence to suggest a causal link.
'30 million people'
In total, the GSK shot was given to more than 30 million people in 47 countries during the 2009-2010 H1N1 swine flu pandemic. Because it contains an adjuvant, or booster, it was not used in the United States because drug regulators there are wary of adjuvanted vaccines.
As well as the life-limiting bouts of daytime sleepiness, narcolepsy brings nightmares, hallucinations, sleep paralysis and episodes of cataplexy – when strong emotions trigger a sudden and dramatic loss of muscle strength. Narcolepsy is estimated to affect between 200 and 500 people per million and is a lifelong condition. It has no known cure and scientists don't really know what causes it. But they do know patients have a deficit of a brain neurotransmitter called orexin, also known as hypocretin, which regulates wakefulness.
Have you been immunized with GSK's Pandemrix H1N1 swine flu vaccine, too? What should the pharmaceutical and health authorities do about the alarming cases of narcolepsy linked with Pandemrix?
Source: Kate Kelland, Reuters, Yahoo Health

Image: The Telegraph