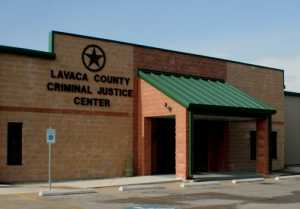 A Texas father beat a man to death after catching him molesting his 4-year-old daughter in a horse barn, The Houston Chronicle reports. The incident happened Saturday evening near Shiner, Texas.
Lavaca County Sheriff Micah Harmon identified the deceased as a 47-year-old man from Gonzales, Texas. He was reported dead at the scene, however, his name will not be released until his next of kin is notified.
Harmon said the father and daughter were with several other people at the family's barn to groom and tend to the horses, according to The Chronicle. The alleged attacker was reportedly an acquaintance of the father. The sound of the little girl's screams were later heard coming from the barn and instinctually, the father rushed to his daughter's aide. After reaching the barn, he found a man sexually assaulting his daughter – undoubtedly a dad's worst nightmare.
After pulling the attacker off of her, the father repeatedly struck the man in the head. The young girl was taken to DeTar hospital in Victoria where doctors ran tests to determine whether sexual assault had occurred, The Houston Chronicle reports. She was eventually released.
In the aftermath, nearby residents are having a hard time feeling any sympathy for the alleged child molester: "He got what he deserved, big time," Sonny Jaehne, a Shiner resident, told the Victoria Advocate.
Should the girl's dad be imprisoned for killing his daughter's alleged molester? Do you have the same feelings with the residents of Shiner? Tell us what you think of this situation!
Source: Digg
Image: Fox News Radio