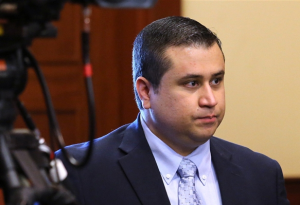 George Zimmerman never denied shooting Trayvon Martin, but he said he did so in self defense. Late Saturday night, a Florida jury found him not guilty in the teenager's death.
'Intentionally committed'
The verdict caps a case that has inflamed passions for well over a year, much of it focused on race. The six jurors — all of them women — deliberated for 16½ hours. Five of the women are white; one is a minority.
To convict Zimmerman of manslaughter, the jurors would have had to believe he "intentionally committed an act or acts that caused the death of Trayvon Martin." That charge could have carried a sentence of up to 30 years in prison, though the jury was not told of that possible sentence.
'Deadly encounter'
Both sides of the case asked for peace after the verdict. In the immediate aftermath, they appeared to have gotten their wish — even though the Internet erupted with outrage. But now that Zimmerman is a free man, his defense and his brother fear for his safety.
The deadly encounter took place on February 26, 2012, as Martin walked back to his father's fiancee's house through the rain from a Sanford convenience store. The 17-year-old was carrying Skittles and a drink. Zimmerman, a neighborhood watch volunteer, spotted him and called police. Sometime after that, Zimmerman and Martin got into a physical altercation that ended in Martin's death.
Are you satisfied with the jury's verdict for George Zimmerman? Why or why not?
Source: Greg Botelho and Holly Yan | CNN
Image: NBC News