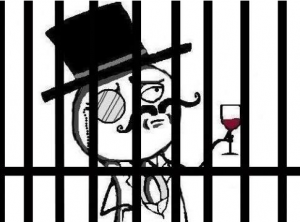 Seven alleged hackers based in the US, UK and Republic of Ireland have been charged with crimes related to computer attacks said to have affected "over one million victims". The FBI said that five of the men were involved in the group Lulzsec, while a sixth was a "member" of Antisec.
It said that Lulzsec's "leader" Hector Xavier Monsegur had pleaded guilty in August to 12 criminal charges. The bureau said that Mr Monsegur – also known as Sabu – had admitted involvement in cyber attacks against the media groups Sony Pictures Entertainment, Fox Broadcasting Company and the Public Broadcasting Service (PBS) among others.
It said that Jake Davis, 19, from Lerwick, Shetland Islands; Ryan Ackroyd, 25, from Doncaster; and Darren Martyn, 25, from Galway, Ireland have also been charged with two counts of computer hacking conspiracy. Donncha O'Cearrbhail, 19, from Birr, Ireland, faces one count of computer hacking conspiracy and a separate allegation that he disclosed an unlawfully intercepted data feed. The Irish police said they had arrested a male suspect in connection with the crackdown. Scotland Yard said an unnamed 17 year-old from south London had also been charged with two counts of computer hacking.
The FBI added that Jeremy Hammond – nicknamed Anarchaos – had been arrested in Chicago on Monday in connection with the attack on the Stratfor security think tank carried out in December. It is alleged that the Antisec movement subsequently published stolen material to a file sharing website.
Trend Micro's director of security research, Rik Ferguson, added that while this might mark the end of Lulzsec, it would be premature to say the same about Anonymous.
Source: BBC News
Image: Digital Trends