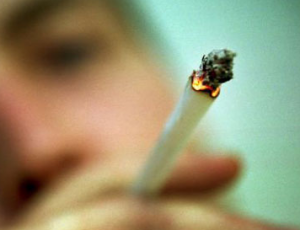 Three states — Colorado, Washington and Oregon — have marijuana legalization proposals on the ballot, and it won't be surprising if at least one of them passes. Not medical marijuana, mind you, but the regulation and selling of small quantities for recreational use.
'Hatred of hippies'
When President Nixon signed the Comprehensive Drug Abuse Prevention and Control Act, officially starting the so-called war on drugs, it was largely in response to pot-smoking hippies and Vietnam vets coming home addicted to heroin. Nixon budgeted $100 million to fight what he called public enemy No. 1 — illegal drugs. In 2010, it was $15 billion. A trillion dollars has been spent on the war on drugs since it began. Two government reports released last year had difficulty proving the billions being spent are making a big difference.
In 1970, the federal government listed pot to be more harmful than cocaine and meth. We now know that isn't true. That's not to say legalizing pot is without risks; it has been shown to impair concentration. But one study found alcohol was by far the most dangerous drug, followed by heroin and crack. Weed rated far down the list. So why do we continue to allow the Nixon administration's hatred of hippies to influence what we think about drug usage today?
'Pro-pot president'
In the 1928 presidential election, Herbert Hoover crushed his opponent, Al Smith, winning 40 states, in part because Smith was demonized as "the cocktail president." Smith was in favor of repealing the 18th Amendment — Prohibition — while Hoover believed he must enforce the law. Yet, just five years after that election, alcohol was legal.
If the nation can go from upholding Prohibition to "drink up" in an election cycle, why couldn't 2016 feature the first pro-pot president? Especially if next week's results are, shall we say, favorable? Voting for a candidate solely because he or she lets you light up is stupid, but if all other things are equal, are we ready to vote to legalize marijuana the way our grandparents voted to legalize alcohol? I think we are, but then one could say I'm a bit biased.
Are you in favor of legalizing pot? Feel free to share your thoughts about this issue!
Source: CNN
Image: The Guardian