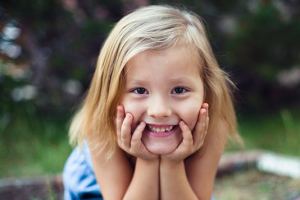 A transgender first-grader who was born a boy but identifies as a girl has won the right to use the girls' restroom at her Colorado school. The Colorado Rights Division ruled in favor of Coy Mathis in her fight against the Fountain-Fort Carson School District.
'Objectively and subjectively hostile'
Coy's parents had taken her case to the commission after the district said she could no longer use the girls' bathroom at Eagleside Elementary. In issuing its decision, the state's rights division said keeping the ban in place "creates an environment that is objectively and subjectively hostile, intimidating or offensive."
The Transgender Legal Defense & Education Fund praised the ruling that was filled under Colorado's Anti-Discrimination Act. Michael Silverman, the group's executive director, called the ruling "a high-water mark for transgender rights."
'Treated equally'
This is the first of it's kind ruling in the country regarding the rights of transgender students. No court, no tribunal has ever said what the Colorado Division of Civil Rights has said today which is that trangendered students must be treated equally. They specifically referenced the outmoded concept of separate but equal and told us that separate but equal is very rarely equal and it is certainly not equal in Coy's case.
Coy's mother, Kathryn Mathis, said she's pleased that Coy can return to school and put this behind her. The first-grader has been home schooled during the proceedings
Is it alright for a transgender child like Coy to use the girls' restroom even until he grows up? Feel free to pitch in your thoughts and opinions!
Source: Ed Payne | CNN
Image: ABC News