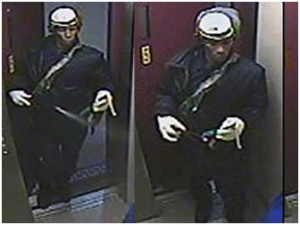 A 47-year-old man was arrested Sunday in the death of a 73-year-old woman who was set on fire in the elevator of her Brooklyn apartment building, telling police the woman owed him $2,000, New York police said. Jerome Isaac faces charges of first-degree and second-degree murder, along with arson, police said in a statement.
The victim was identified as Deloris Gillespie. Isaac told police Gillespie owed him $2,000 for work he claims he did for her, said NYPD Deputy Commissioner Paul Browne. He turned himself in to police overnight or early Sunday morning, he said.
A preliminary investigation showed the man was standing outside the elevator on the fifth floor and attacked the woman as she was attempting to exit, authorities said. The incident was caught on surveillance cameras inside and outside the elevator, and police have the videotapes, Browne said.
Authorities believe Isaac initially sprayed the woman with a flammable liquid, presumably gasoline, and continued to spray her as he followed her back into the elevator, Browne said. The woman was first sprayed in the face, he said. The suspect stepped out of the elevator, threw an ignited Molotov cocktail inside, then returned again to spray more liquid on the woman as she burned.
Neighbor Carmen Martinez told the station the victim had lived in the building since the 1980s. Isaac lived about 10 minutes away from Gillespie's apartment building, Brown said. After the incident, he apparently returned home and ignited the door to his own apartment, he said.
Source: Fox News
Image: Raw Signal