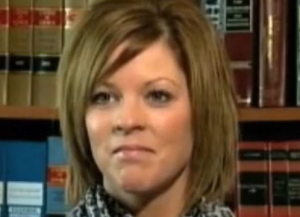 Can a boss fire an employee he finds attractive because he and his wife, fairly or not, see her as a threat to their marriage? Yes, the Iowa Supreme Court ruled Friday. Such firings may not be fair, but they do not constitute unlawful discrimination under the Iowa Civil Rights Act, the decision read, siding with a lower court.
'Distracting'
An attorney for Melissa Nelson, the fired employee, said the decision was wrong. The case concerns her client's employment as a dental assistant. Nelson worked for James Knight in 1999 and stayed for more than 10 years at the Fort Dodge business. Toward the end of her employment, Knight complained to Nelson her clothing was tight and "distracting," the decision read. She denied her clothes were inappropriate.
During the last six months of Nelson's employment, Nelson and Knight, both married with children, started sending text messages to each other outside of work. Neither objected to the texting. Knight's wife, who was employed at the same dental office, found out about those messages in late 2009 and demanded he fire Nelson.
'Perceived threat to his marriage'
In early 2010, he did just that. In the presence of a pastor, Knight told Nelson she had become a "detriment" to his family and that for the sakes of both their families, they should no longer work together, the decision read. Knight gave Nelson one month's severance. Nelson filed a lawsuit, contending that Knight fired her because of her gender. She did not say he committed sexual harassment.
In response, Knight argued that Nelson was fired because of the "nature of their relationship and the perceived threat" to his marriage, not because of her gender.
In your opinion, was it right for James Knight to fire Melissa Nelson for being "irresistible"? Would you have done the same if you were in his shoes?
Source: Dana Ford, CNN
Image: News.com.au