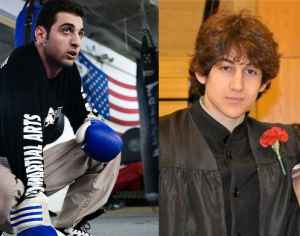 In the days of old, one who wanted to be a terrorist would need to go to an isolated camp far away to learn about making bombs. Now, Twitter and Facebook can already provide easy access for information about bomb making.
'Window shopping'
There are already some Twitter accounts with thousands of followers that actually serve as breeding grounds for would-be terrorists. There, the followers can easily gain connections and initiate contact with global terrorists. Of course, we cannot fully determine if these accounts are for real, and if the followers actually know what the accounts represent — terrorist or not. Still, the existence of these accounts are troubling.
Some experts think that the social media is now one of the vital tools of today's terrorist organizations. They use Twitter and Facebook for "window shopping" and later on proceed to private chatrooms to exchange information and techniques from around the world. Some of these people are "self radicalized" and have not even met another terrorist face to face.
'Self radicalization'
While self radicalization is possible via the Internet, there is usually a "mentor" who influences these would-be terrorists and steers them towards violence. Usually, that person meets with the "student" face to face in public places, may it be a religious or educational institution.
In the case of the Boston Marathon bombings, the Tsarnaev brothers were thought to be self-radicalized. Still, the possibility of an existing "mentor" is not far away from reality. Whether this is true or not, the fact remains that they have taken advantage of the mine of information available on the Internet to wreak havoc on that fateful day.
Do you think the Tsarnaev brothers were self-radicalized? Or did someone else mentor them?
Image: Forbes