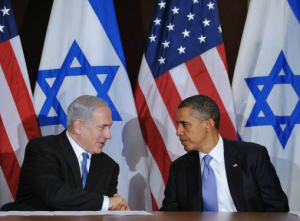 Israeli officials say they won't warn the U.S. if they decide to launch a pre-emptive strike against Iranian nuclear facilities, one U.S. intelligence official familiar with the discussions told the Associated Press. The pronouncement, delivered in a series of private, top-level conversations, sets a tense tone ahead of meetings in the coming days at the White House and Capitol Hill.
Israeli officials said that if they eventually decide a strike is necessary, they would keep the Americans in the dark to decrease the likelihood that the U.S. would be held responsible for failing to stop Israel's potential attack. The U.S. has been working with the Israelis for months to persuade them that an attack would be only a temporary setback to Iran's nuclear program.
The secret warning is likely to worry US officials and begin the high level meetings with Israel and the US far apart on how to handle Iran.
But the apparent decision to keep the U.S. in the dark also stems from Israel's frustration with the White House. After a visit by National Security Adviser Tom Donilon in particular, they became convinced the Americans would neither take military action, nor go along with unilateral action by Israel against Iran. The Israelis concluded they would have to conduct a strike unilaterally — a point they are likely to hammer home in a series of meetings over the next two weeks in Washington, the official said.
Source: Fox News
Image: Conservative Refocus News