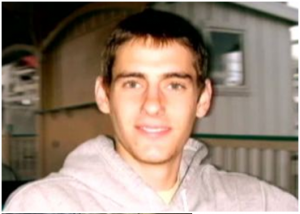 Sam Schmid, an Arizona college student believed to be brain dead and poised to be an organ donor, miraculously recovered just hours before doctors were considering taking him off life support. Schmid, a junior and business major at the University of Arizona, was critically wounded in an Oct. 19 five-car accident in Tucson.
The 21-year-old's brain injuries were so severe that the local hospital could not treat him. He was airlifted to the Barrow Neurological Institute at St. Joseph's Medical Center in Phoenix, where specialists performed surgery for a life-threatening aneurysm.
As hospital officials began palliative care and broached the subject of organ donation with his family, Schmid began to respond, holding up two fingers on command. Today he is walking with the aid of a walker, and his speech, although slow, has improved. Doctors say he will likely have a complete recovery. He even hopes to get a day pass from the hospital to celebrate the holidays with his large extended family.
"I tell everyone, if they want to call it a modern-day miracle, this is a miracle," said Sam's mom, Susan Regan, 59, and a Catholic. "I have friends who are atheists who have called me and said, 'I am going back to church.'"
Schmid's doctor, renowned neurosurgeon Dr. Robert Spetzler, agreed that his recovery was miraculous. Hospital officials are crediting Spetzler with having a "hunch" that despite an initially dire prognosis, the young man would make it. But he said it was "reasonable" for others to consider withdrawing the patient from life support.
Source: Yahoo! News
Image: The Blaze