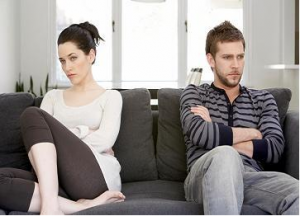 By: Rori Raye
When I got married over twenty years ago, I thought the heart-wrenching days of dating angst were over. And yet our initial wedded bliss gave way to disconnection. But I was able to save my marriage and create a stronger, more connected union than ever. Here's how:
Forget About Him
Putting yourself first is the key to inspiring a man to put you first. Of course, it's impossible to do this when you are using so much of your time and energy to please your man and give him what you think he wants. Which leads me to the next step that saved my marriage and can save your marriage.
Make Yourself Happy
What makes a good man happy is to make US happy! It's worth repeating: good men like to make their women happy. Period. They like to give presents, they like to take you out, they like to be faithful to you, and they like the way it feels when you feel good about yourself when you're with them.
They like the way it feels when you let them know you feel good. It makes them feel like men, and it makes them happy. So if you want to save your marriage, stop exhausting yourself trying to change him and instead focus on making yourself happy first.
If you expect that he will do his best to make you happy without demands but by just letting him know when he DOES make you happy, you'll be on your way to more love than you ever imagined.
Source: Have the Relationship You Want
Image: Esoyun