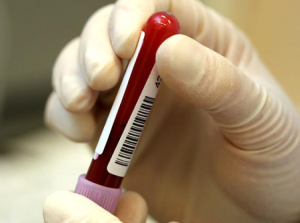 A 2-year-old Mississippi girl is the first child to be "functionally cured" of HIV, researchers announced Sunday. Researchers said they believe early intervention — in this case within 30 hours of birth — with three anti-viral drugs was key to the outcome. A "functional cure" is when the presence of the virus is so small, lifelong treatment is not necessary and standard clinical tests cannot detect the virus in the blood.
'No prenatal care'
The finding was announced at the 2013 Conference on Retroviruses and Opportunistic Infections in Atlanta. The unidentified girl was born HIV-positive to a mother who received no prenatal care and was not diagnosed as HIV-positive herself until just before delivery.
Researchers have long known that treating HIV-positive mothers early on is important, because they pass antibodies on to their babies. HIV-positive mothers given appropriate treatment pass the virus on in less than 2% of cases. Usually, these infants would get anti-viral drugs at preventative doses for six weeks to prevent infection, then start therapy if HIV is diagnosed.
'Reached undetectable levels'
Investigators say the Mississippi case may change that practice because it highlights the potential for cure with very early standard antiretroviral therapy (ART). ART is a combination of at least three drugs used to suppress the virus and stop the progression of the disease. But they do not kill the virus. Tests showed the virus in the Mississippi baby's blood continued to decrease and reached undetectable levels within 29 days of the initial treatment..
Researchers say the only other documented case of an HIV cure is that of Timothy Brown, the "Berlin patient." In 2007, Brown, an HIV-positive American living in Germany, was battling both leukemia and HIV when he underwent a bone marrow transplant that cured not only his cancer but his HIV as well. In an interview last year, Brown told Dr. Sanjay Gupta, CNN's chief medical correspondent, he was still HIV-free.
Do you think that a definite cure for HIV will be available very soon? Tell us what you think of the Mississippi girl's case.
Source: Saundra Young, CNN
Image: NY Daily News