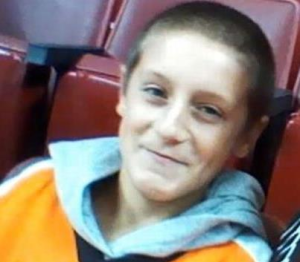 A boy who was the victim of apparent bullying died Sunday at a Philadelphia-area hospital after being taken off life support, his family said.
'Criminal charges'
Bailey O'Neill, who turned 12 on Saturday, had been in a medically-induced coma since January, when he was allegedly beaten by two classmates on the playground during recess at his school.
The sixth-grader sustained a concussion and broken nose, and suffered subsequent seizures, forcing doctors to induce the coma.
According to NBC's Philadelphia affiliate, the students who allegedly attacked Bailey were suspended from Darby Township School, but criminal charges have yet to be filed. Police investigators are trying to determine whether the seizures were caused by injuries stemming from the Jan. 10 incident.
'Reluctant'
According to the Delaware County Times, police have been reluctant to label the attack a case of "bullying." Delaware County District Attorney Jack Whelan said the investigation is ongoing.
Have you ever been bullied when you were still young? Do you think Darby Township School should also be held liable for Bailey O'Neill's death? Tell us what you think of this case and who is at fault here. Share your insights about preventing and stopping bullying. Type your opinions in the comment box below!
Source: Dylan Stableford, Yahoo News
Image: Teachers.net