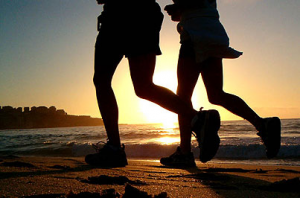 Jogging regularly could add about six years to your life, a new Danish study suggests.
"The results of our research allow us to definitively answer the question of whether jogging is good for your health," Peter Schnohr, chief cardiologist of the long-term Copenhagen City Heart Study, said in a news release from the European Society of Cardiology. "We can say with certainty that regular jogging increases longevity. The good news is that you don't actually need to do that much to reap the benefits."
The researchers found that male joggers can extend their life by 6.2 years, and women by 5.6 years. Jogging at a slow pace for one to two and a half hours weekly provided the most significant benefits.
The study's authors noted there are several health benefits of jogging that contribute to increased life expectancy, including improvements in:
Oxygen uptake
Insulin sensitivity
Lipid profiles (raising "good" HDL cholesterol and lowering triglycerides)
Heart function
Bone density
Immune function
Psychological function
The improved psychological well-being may be due to the fact that people have more social interactions when they're out jogging, explained Schnohr. The researchers added that jogging also helps lower blood pressure, reduce platelet aggregation and prevent obesity.
Are you willing to spare a few hours a week on jogging in exchange for its life benefits? Tell us what you think!
Source: Yahoo News
Image: Celebrate Recovery