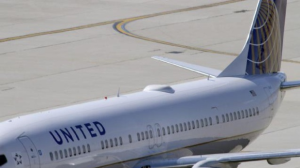 If Kerry Drake missed his connecting flight, he wouldn't get to the hospital in time to say goodbye to his mother.
'Obviously distraught'
Drake got the news on the morning of January 24 that his mother, who had been ill for years from rheumatoid arthritis and had been especially sick the last four months, was dying. To get to his mother in Lubbock, Texas, the San Francisco resident booked a United Airlines flight, with only 40 minutes between connecting flights in Houston. When his first flight was delayed, Drake thought he would miss his connecting flight to Lubbock, the last one of the day.
He started crying, obviously distraught. The flight attendants brought napkins for his tears, said they would do what they could to help, and most importantly, got his connecting flight information to the captain, he told CNN. When he got off the airport train and was running toward the gate, "I was still like maybe 20 yards away when I heard the gate agent say, 'Mr. Drake, we've been expecting you,'" he said.
'Delayed departure'
With the information from the flight attendants, the captain had radioed ahead about Drake's situation, and the Lubbock crew had delayed departure to get him on board. Even his luggage arrived on time. The Houston ground crew made sure of it. He made it to the hospital in time to see his mother. She died that morning.
Drake wrote to United Airlines upon his return to ensure that the flight attendants, pilots, gate agents and baggage handlers who helped him that day were thanked for their service. His story made it into an employee newsletter as an example of what employees could do.
Do you agree that this is indeed a rare incident in the airline industry? If you were the head of the airline crew, would you also go the extra mile to help a distraught passenger see his dying mom?
Source: Katia Hetter, CNN Travel
Image: WTAE