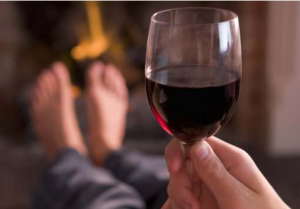 After a heart attack, men who continue to drink one or two alcoholic beverages a day may live longer than heavy drinkers or non-drinkers. Those findings appear in the European Heart Journal.
Moderate amounts of alcohol may boost levels of HDL ("good") cholesterol. It may also make blood less likely to clot and reduce levels of inflammation in the body,  researcher Jennifer K. Pai, ScD, tells WebMD in an email.
The study tracked nearly 2,000 male heart attack survivors for about 20 years. Every four years, they were asked about their alcohol use and diet. Men who had two drinks a day (with a drink being 4 ounces of wine, a bottle or can of beer, or a shot of liquor) were classified as "moderate" drinkers. Heavy drinkers were as likely to die during the study as men who never drank following a heart attack. Most of the men did not change their drinking habits after they had a heart attack. The new findings may not apply to female heart attack survivors.
Sandra V. Chaparro, MD, a cardiologist at the University of Miami Miller School of Medicine, says, "If you are consuming two drinks of alcohol a day, you don't have to change that, because it has some preventive benefits," she says. But that's not a green light to drink more alcohol. "High amounts of alcohol will damage the brain, heart, and liver," Chaparro says.
Many health experts do not encourage teetotalers to start drinking for health benefits. "Given the adverse effects of heavy alcohol intake and potential interactions with medications, we recommend that men discuss their individual risks and benefits with their physicians before starting to drink," Pai says.
Source: Web MD
Image: ABC News Radio