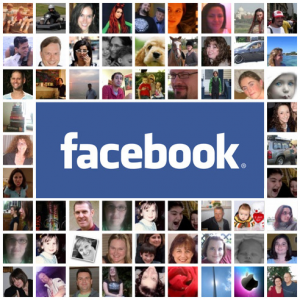 Facebook is by far the largest social network on the web, and while Mark Zuckerberg has made plenty of great calls in its design, the site — and the way people use it — isn't as streamlined as it could be. These 20 tips, tricks, and tools will give help take your Facebook experience to the next level.
1. Appear offline to certain friends
By opening your Facebook chat window, clicking the settings icon in the upper right corner, and then navigating to "Advanced Settings," you can customize your chat experience by appearing offline to certain people on your friends list.
2. Easily hide app notifications for a cleaner experience
By going into your account settings, then navigating to the "Notifications" tab on the left side of the page, you can browse the applications that have permission to populate your news feed.
3. Upload photos in high resolution
Sometimes you'll find that a gorgeous photo you wanted to share with your friends appears tiny and blurry after adding it to your social network profile. Remedy this by going into your Facebook albums and, before uploading a photo, click the "High Quality" box.
4. Download your entire Facebook history
Under your Account Settings page, a small link will appear at the very bottom of the options list. Click "Download a copy of your Facebook data" to begin the process of securing your entire archive.
5. FB Purity
With this Firefox plug-in, you can hide any type of notification you wish, including birthdays, relationship updates, tagged photos, links, and much more. You can make your social experience as simple as you wish.
6. Facebook auto-logout 
This handy Firefox add-on will automatically sign you out of your Facebook windows if you've been inactive for too long, ensuring that nobody can snoop your info.
Which of these Facebook tweaks would be of great use to you? Do you like the current features of Facebook? Feel free to share your feedback with us!
Image: Social Denizens