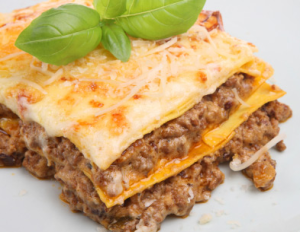 The meat of some beef lasagne products recalled by Findus earlier this week was 100% horsemeat, the Food Standards Agency (FSA) has said. On Monday Findus withdrew from retailers its beef lasagne in 320g, 360g and 500g sizes as a precaution.
'Food safety risk'
Environment Secretary Owen Paterson said the findings were "completely unacceptable", but Findus said it did not believe it was a food safety issue. The FSA said companies would now be required to test their beef products. Ms Brown said it was "highly likely" that criminal activity was to blame for horsemeat being found in some meals.
The FSA said Findus had tested 18 of its beef lasagne products and found 11 meals containing between 60% and 100% horsemeat. People have been warned not to eat the products, which were made for Findus by French food supplier Comigel.
The FSA said: "We have no evidence to suggest that this is a food safety risk. However, the FSA has ordered Findus to test the lasagne for the veterinary drug phenylbutazone, or 'bute'.
'Risk to human health'
"Animals treated with phenylbutazone are not allowed to enter the food chain as [the drug] may pose a risk to human health… The Findus beef lasagne was distributed to the main UK supermarkets and smaller convenience stores. Findus has already begun a full recall of these products… People who have bought any Findus beef lasagne products are advised not to eat them and return them to the shop they bought them from."
Findus said the product was manufactured by a third party supplier and not by Findus. The frozen food company said all its other products had been tested and were not affected. The wider food contamination controversy arose in mid-January when Irish food inspectors announced they had found horsemeat in some burgers stocked by a number of UK supermarket chains including Tesco, Iceland and Lidl.
What do you think is the root cause of this series of food contamination in U.K.? Do you think more kinds of food are affected?
Source: BBC News
Image: Go Dine