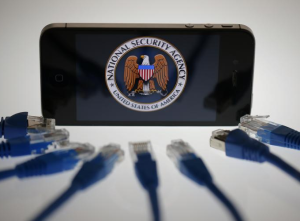 European officials reacted with fury Sunday to a report that the U.S. National Security Agency spied on EU offices. The European Union warned that if the report is accurate, it will have tremendous repercussions.
'Electronic eavesdropping operation'
The outrage from European officials over the weekend was the latest fallout since Edward Snowden, a former National Security Agency computer contractor, started spilling details of U.S. surveillance programs to reporters earlier this month.
Citing information from secret documents obtained by Snowden, the German news magazine Der Spiegel reported Sunday that several U.S. spying operations targeted European Union leaders. Der Spiegel said it had "in part seen" documents from Snowden that describe how the National Security Agency bugged EU officials' Washington and New York offices and conducted an "electronic eavesdropping operation" that tapped into a EU building in Brussels, Belgium.
'Seeking asylum'
The Guardian newspaper reported that one NSA document leaked by Snowden describes 38 embassies and missions as "targets" and details surveillance methods that include planting bugs in communications equipment and collecting transmissions with specialized antennae. Targets included France, Italy, Greece, Japan, Mexico, South Korea, India and Turkey, according to The Guardian.
Snowden has revealed himself as the source of documents outlining a massive effort by the NSA to track cell phone calls and monitor the e-mail and Internet traffic of virtually all Americans. Critics slam him as a traitor. Supporters hail him as a hero. Now Snowden, who faces espionage charges in the United States, is in Russia and seeking asylum from Ecuador.
Do you believe the NSA was really spying on EU offices? What impact could this report have on the relations between the U.S. and Europe?
Source: Josh Levs and Catherine E. Shoichet | CNN
Image: International Business Times