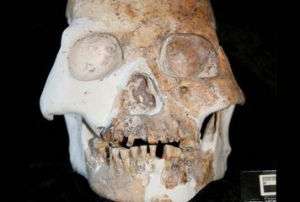 Mysterious fossils of what may be a previously unknown type of human have been uncovered in caves in China, ones that possess a highly unusual mix of bygone and modern human features, scientists reveal. Surprisingly, the fossils are only between 11,500 and 14,500 years old. That means they would have shared the landscape with modern humans when China's earliest farmers were first appearing.
"These new fossils might be of a previously unknown species, one that survived until the very end of the ice age around 11,000 years ago," said researcher Darren Curnoe, a palaeoanthropologist at the University of New South Wales in Australia. "Alternatively, they might represent a very early and previously unknown migration of modern humans out of Africa, a population who may not have contributed genetically to living people," Curnoe added.
At least three fossil specimens were uncovered in 1989 by miners quarrying limestone at Maludong or Red Deer Cave near the city of Mengzi in southwest China. They remained unstudied until 2008. The scientists are calling them the "Red Deer Cave People," because they cooked extinct red deer in their namesake cave.
The Stone Age fossils are unusual mosaics of modern and archaic human anatomical features, as well as previously unseen characteristics. This makes them difficult to classify as either a new species or an unusual type of modern human.
All in all, the Red Deer Cave people are the youngest population to be found anywhere in the world whose anatomy does not comfortably fit within the range of modern humans, whether they be modern humans from 150 or 150,000 years ago, the researchers noted.
Source: Yahoo News
Image: Live Science