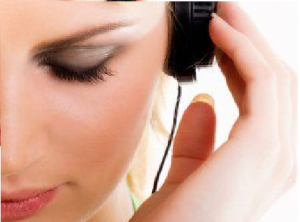 In a new study, 143 people listened to music while they received a painful shock in their fingertip. Participants were asked to follow the melodies, and identify unusual tones in an effort to take their mind off the pain.
It seemed to do the trick. Participants' pain decreased as they became more and more absorbed in the tunes. Those who were the most anxious reaped the most pain-relieving benefits when they became engaged in the music.
"Our results suggest that engaging activities like music listening may be most effective for reducing pain in high-anxiety persons who can easily become absorbed in activities," conclude researchers led by David H. Bradshaw, PhD, from the University of Utah in Salt Lake City.
The study did not look at different types of music and whether soothing music worked best. Bradshaw says the type of music isn't as important as how well it holds the patient's interest. The findings appear in The Journal of Pain. The researchers measured the participants' responses to pain via electrical activity in the brain, dilation of their pupils, and other methods. These are considered more objective than self-reports about pain.
Doctors have understood the power of music for years, commonly using it as a way to distract worried patients. Roger Fillingim, PhD, says the study shows it may be more effective in people who are overly anxious.
Source: WebMD.com
Image: Mysoftoday.com