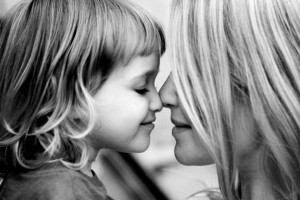 The twelfth of May has been a celebration of motherhood, wifehood, love, and family struggles. Mother's Day is one of the many days of the year when we get to show appreciation and love to our mother (or for others, whoever their mother figure is). As we reflect on that special day, we also reflect on all the sacrifices that moms give for their children.
'Fulfilling and frustrating'
Motherhood, they say, can be both fulfilling and frustrating. Fulfilling. When their baby says "Mama" for the first time, when that child cuddles with mom during sleeptime, when that toddler trusts and relies on mom fully, when the school-aged child makes a personalized birthday card for mom, when that teenage kid asks mom for advice about school and love, when that young adult strives to bring her grandkids over ever weekend, when that middle-aged adult openly shows affection and care to the ailing mom, and when that fully-grown adult says "I love you, Mom." Those are some of the most fulfilling moments of motherhood.
Frustrating. Yes, a lot of times, being a mom can be so frustrating. When the baby simply won't stop crying, when the toddler says "No" to everything you say, when the middle-aged child picks a fight with his classmate, when that teen rebels against mom, when that young adult elopes with an undesirable partner, when that middle-aged adult struggles with divorce and addiction, and when that fully-grown adult simply cannot be reached and says "Leave me alone, Mom." These are some of the most crushing moments of motherhood.
'Forever'
And yet, the fulfilling moments usually outshine the dark times of being a mother. Mothers are indeed amazing persons. They can go to great lengths just to provide for the needs of their kids. They can withhold their emotions long enough when they are hurting emotionally, and just vent out when they can't take it anymore, only to rise up the next day and strive harder to become strong. They endure so much physical pain and discomfort during pregnancy and child birth, and so much mental and emotional exhaustion when their husband and kids abuse or neglect them. Simply amazing.
Motherhood is not just some ordinary job wherein one can resign from anytime she feels she cannot keep up with the responsibilities anymore. Being a mother is forever. And forever, moms will go through the crazy cycle of fulfillment and frustration with their kids. And for that, all the moms in the world deserve to be appreciated, cared for and loved deeply. We should treat every day as Mother's Day.
Have you taken time to tell and show your mother how much you love her? Tell us about the greatest sacrifice that your mom has given for you!
Image: The Gospel Coalition