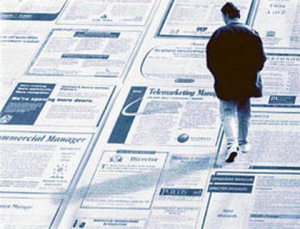 A weak labor market already has left half of young college graduates either jobless or underemployed in positions that don't fully use their skills and knowledge.
Young adults with bachelor's degrees are increasingly scraping by in lower-wage jobs — waiter or waitress, bartender, retail clerk or receptionist, for example — and that's confounding their hopes a degree would pay off despite higher tuition and mounting student loans. An analysis of government data conducted for The Associated Press lays bare the highly uneven prospects for holders of bachelor's degrees.
Andrew Sum, director of the Center for Labor Market Studies at Northeastern University who analyzed the numbers, said many people with a bachelor's degree face a double whammy of rising tuition and poor job outcomes. Out of the 1.5 million who languished in the job market, about half were underemployed, an increase from the previous year. Broken down by occupation, young college graduates were heavily represented in jobs that require a high school diploma or less.
Any job gains are going mostly to workers at the top and bottom of the wage scale, at the expense of middle-income jobs commonly held by bachelor's degree holders. By some studies, up to 95 percent of positions lost during the economic recovery occurred in middle-income occupations such as bank tellers, the type of job not expected to return in a more high-tech age.
In addition, U.S. workers increasingly may need to consider their position in a global economy, where they must compete with educated foreign-born residents for jobs. Longer-term government projections also may fail to consider "degree inflation," a growing ubiquity of bachelor's degrees that could make them more commonplace in lower-wage jobs but inadequate for higher-wage ones.
Based on the growing rate of unemployment and underemployment, is it wise to put off getting a college degree until the economy gets better? Tell us what you think!
Source: Yahoo News
Image: Conquering Your Horizon