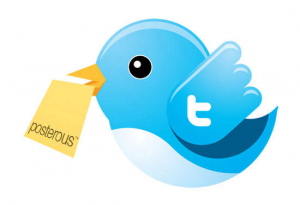 When Twitter buys a startup, it's often after the company's staff, not its product — which makes Twitter's latest takeover one of its most intriguing. Twitter announced late Monday that it has acquired blogging platform Posterous.
Launched in 2008, Posterous — like its archrival Tumblr — pioneered the "microblogging" space. Its specialty is content that's longer than a tweet but shorter than a traditional blog post. The services are especially good for sharing photos, videos, quotes and other multimedia snippets. Posterous' staff of 21 previously worked out of a San Francisco headquarters just two miles from Twitter's home base. They joined Twitter's staff this week.
Is Twitter looking to venture beyond its famous 140-character limit, into the broader microblogging world? The early signs are no. Twitter is keeping Posterous up and running, at least for the time being, but its staff is being redeployed on other projects.
Posterous founder and CEO Sachin Agarwal took a similar line in his personal blog post about the Twitter deal. He is joining Twitter as a product manager, reporting to Twitter product chief Satya Patel, and will be working "to make Twitter an even more awesome product," he wrote. "We couldn't be happier about bringing our team's expertise to a product that reaches hundreds of millions of users around the globe."
What happens now to Posterous? Twitter says it "will remain up and running without disruption," but it isn't making long-term promises.
Source: CNN
Image: Keol