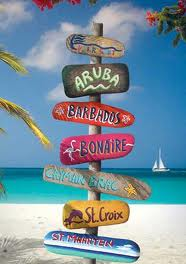 The Caribbean has always been one of the dream vacation sites of a travel junkie. After all, what is there not to love about clear waters, beautiful beaches, and natural party settings? That is why Ziimeo Travel Mag has included it in its next feature, to give you a taste of the glorious tropical vacation that the Caribbean has to offer. Grab your next issue of Ziimeo Travel Mag to see what we are talking about!
'Useful and practical tips'
Ziimeo Travel Mag is a division of Ziimeo.com, the interactive travel media sharing site for all your videos, images, music and games. Every month, this online magazine will deliver amazing travel destinations and feature unique adventures involving land, sea, and air activities. On top of that, you will get useful and practical tips for lodging, shopping, eating, and other travel services you might need. All these are brought to you by certified travel experts from different corners of the world.
Once again, Ziimeo Travel Mag brings you across the seas to the Caribbean with its next issue. Get ready to wade into a mag full of details about awe-inspiring views, exotic delicacies, adrenaline-pumping water activities, unique cultural traditions, best shopping destinations, and top entertainment in the Caribbean. Know about the different dive sites and discover the underwater treasures of this island destination. Be charmed with the romantic settings and activities that there are in the Caribbean.
'Water-splashing adventure'
All the travel junkies from all over the world will surely satisfy their thirst for relevant information through Ziimeo Travel Mag. Whatever you need to know about the place, Ziimeo Travel Mag will be your source for that information. Name it — the most breath-taking views, the most relaxing shores, or the most delectable foods, ZTM is your go-to magazine!
Are you up for another water-splashing adventure in the Caribbean? Stir up your energy, put on some sunscreen, wipe clear your sunglasses, take out that wide-brimmed hat, charge your camera, and get ready to do some partyin' out in the Caribbean. Your greatest Caribbean adventure starts with Ziimeo Travel Mag!
Image: Divi Resorts