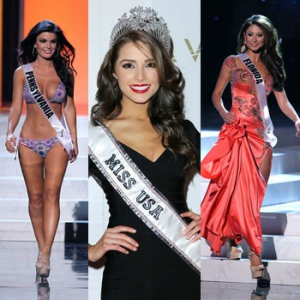 Miss Pennsylvania is finally getting some backup … because a SECOND Miss USA contestant is now saying there is PROOF the competition was rigged. Problem is … the corroborator is not revealing her identity. 
FOXNews.com says the network spoke with the mystery contestant … who says Miss Florida Karina Brez told her she saw a secret Miss USA document which contained the names of the Top 5 finalists … before the Top 15 were announced.
The story seems to fall in line with the allegations made by Miss PA Sheena Monnin — who claimed Miss FL told her the same thing while they were backstage. Monnin has since resigned from her post and has given back her crown.
The Miss USA pageant — and its owner Donald Trump — have all denied the allegations … and have taken legal action … claiming Monnin's claims are just "loser's remorse." Multiple contestants are also standing behind Trump … saying Miss PA is a sore loser who made the whole thing up.
Do you think there could be a grain of truth in this allegation that Miss USA Pageant was rigged? Or are these two ladies just sour-graping? Feel free to share your opinions with us in the comment box below!
Source: TMZ
Image: Damsels