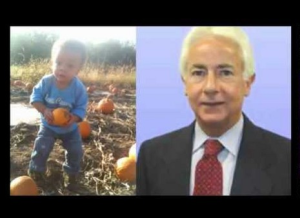 Joe Rickey Hundley of Hayden, Idaho, accused of uttering a racial slur and slapping a crying 19-month-old boy on a Delta Air Lines flight, is now out of a job. He was charged with assaulting a minor in the February 8 incident.
'Possible one-year federal prison sentence'
"Reports of the recent behavior of one of our business unit executives while on personal travel are offensive and disturbing,"said a statement from AGC Aerospace & Defense. "We have taken this matter very seriously and worked diligently to examine it since learning of the matter on Friday afternoon… As of Sunday, the executive is no longer employed with the company."
The attorney for the child's family, John Thompson, said the family has not decided yet whether to sue. But he said Monday family members believe Hundley should be punished beyond the loss of his job and possible one-year federal prison sentence.
'Slapped the child in the face'
According to documents filed in U.S. District Court in Atlanta last week, the boy's mother, Jessica Bennett, 33, of Minnesota and her son were seated in row 28, seat B, on Delta Flight 721 that originated in Minneapolis. She spent part of the flight in the rear of the plane to get away from Hundley, who she said smelled like alcohol and was slurring his speech, according to Thompson.
As the plane began its descent into Atlanta, the boy began to cry because of the altitude change and his mother tried to soothe him. Then Hundley, who was seated next to the mother and son, allegedly told her to "shut that (N-word) baby up." Hundley then turned around and slapped the child in the face with an open hand, which caused him to scream even louder, an FBI affidavit said. The boy suffered a scratch below his right eye. Other passengers on the plane assisted Bennett, and one of them heard the slur and witnessed the alleged assault, the affidavit said.
Should the Bennett family go on with the lawsuit against Joe Rickey Hundley? Tell us your thoughts about this issue!
Source: Ric Ward and Michael Martinez, CNN
Image: The Examiner