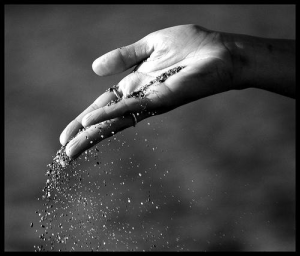 Here is a list of things which, if you give up on them, will make your life a lot easier and much, much happier:
Need to always be right. There are so many of us who can't stand the idea of being wrong – wanting to always be right – even at the risk of ending great relationships or causing a great deal of stress and pain, for us and for others. It's just not worth it.
Blame. Give up on your need to blame others for what you have or don't have, for what you feel or don't feel. Stop giving your powers away and start taking responsibility for your life.
Limiting beliefs about what you can or cannot do, about what is possible or impossible. From now on, you are no longer going to allow your limiting beliefs to keep you stuck in the wrong place.
Complaining. Give up your constant need to complain about those many, many, maaany things – people, situations, events that make you unhappy, sad and depressed. It's not the situation that triggers those feelings in you, but how you choose to look at it. Never underestimate the power of positive thinking.
Need to impress others. The moment you stop trying so hard to be something that you're not, the moment you take of all your masks, the moment you accept and embrace the real you, you will find people will be drawn to you, effortlessly.
Resistance to change. Change is good. Change will help you move from A to B. Change will help you make improvements in your life and also the lives of those around you. 

The past. The past you are now longing for – the past that you are now dreaming about – was ignored by you when it was present. Stop deluding yourself. Be present in everything you do and enjoy life. After all life is a journey not a destination.
Attachment. The moment you detach yourself from all things, (and that doesn't mean you give up your love for them) you become so peaceful, so tolerant, so kind, and so serene. You will get to a place where you will be able to understand all things without even trying. A state beyond words.
Source: Purpose Fairy
Image: Glam Quotes