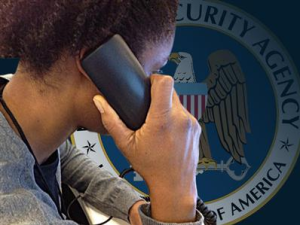 Revelations that the National Security Agency (NSA) has been secretly logging the phone and Internet activity of millions of Americans has caused a rift between President Obama and several of his Hollywood supporters.
'Electronic prison'
Actor and liberal activist John Cusack tweaked the administration, tweeting "Prism the name for electronic prison – all have to wear lojacks," in reference to the PRISM data mining program revealed in leaks by former NSA employee Edward Snowden last week.

Prominent writer/director Judd Apatow of "Knocked Up" fame also took to Twitter to blast the administration: "What is this, North Korea? We are so inundated with so much info and so many problems – we have given up caring."
'Lost all credibility'
Liberal filmmaker Michael Moore also hopped on the bandwagon, tweeting "the administration has now lost all credibility" while spotlighting a 2007 Obama quote: "that means no more illegal wiretapping of American citizens. No more (spying) on citizens… No more tracking citizens…"
The Guardian broke the story late Wednesday that the federal government was collecting phone call records from Verizon customers. The Guardian and the Washington Post followed with a series of reports about the calls being taken from other telecommunications companies and that the NSA and FBI have a Internet scouring program, code-named PRISM, that records Internet activities, all part of a post-9/11 effort to thwart terrorism.
Are you okay with the NSA tracking your phone and internet records? Why or why not?
Source: Hollie McKay, Pop Tarts, Fox News
Image: New Bury Port News