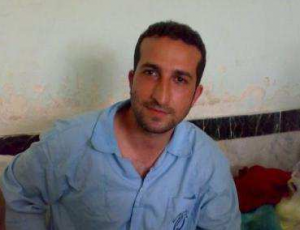 A trial court in Iran has issued its final verdict, ordering a Christian pastor to be put to death for leaving Islam and converting to Christianity, according to sources close to the pastor and his legal team.
Supporters fear Youcef Nadarkhani, a 34-year-old father of two who was arrested over two years ago on charges of apostasy, may now be executed at any time without prior warning, as death sentences in Iran may be carried out immediately or dragged out for years. It is unclear whether Nadarkhani can appeal the execution order.
It is also feared that Nadarkhani will be executed in retaliation as Iran endures crippling sanctions and international pressure in response to its nuclear agenda and rogue rhetoric. The number of executions in Iran has increased significantly in the last month.
His lawyers appealed the decision under the premise that Nadarkhani was never a Muslim at the age of majority, and the case was sent to Iran's Supreme Court, which upheld the lower court's decision of execution, provided it could be proven that he had been a practicing Muslim from the age of adulthood, 15 in Islamic law, to age 19, which was when he converted.
The lower court then ruled that Nadarkhani had not practiced Islam during his adult life but still upheld the apostasy charge because he was born into a Muslim family. The court then gave Nadarkhani the opportunity to recant, as the law requires a man to be given three chances to recant his beliefs and return to Islam. His first option was to convert back to Islam. When he refused, he was asked to declare Muhammad a prophet, and still he declined.
Source: Fox News
Image: There Formed Mind