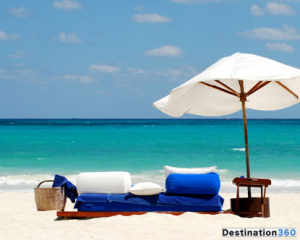 The Caribbean is the epitome of a perfect beach getaway. For this reason, Ziimeo Travel Magazine will feature these awesome islands in its next issue. This is a heads up to all the beach bums out there who want to experience summer all throughout the year. Check out ZTM's next travel issue and be swept away into a completely laid-back and sun-and-sand-filled vacation.
'Useful and practical tips'
Ziimeo Travel Magazine is a division of Ziimeo.com, the interactive travel media sharing site for all your videos, images, music and games. Every month, this online magazine will deliver amazing travel destinations and feature unique adventures involving land, sea, and air activities. On top of that, you will get useful and practical tips for lodging, shopping, eating, and other travel services you might need. All these are brought to you by certified travel experts from different corners of the world.
For the next issue, Ziimeo Travel Mag wishes to take you to The Caribbean — a whole new wealth of awesome sights, exquisite food, and adventures just waiting to be visited. It is a place where you can enjoy conferences, cruising, gaming, music, drinking and shopping to the fullest. Tickle your taste buds with the most delectable and diverse Caribbean cuisines at your selected setting. Go diving and be in awe of its colourful underwater world. Be love-struck with weddings that can make your dreams come true. Challenge yourself with land and water sports.
'Go-to magazine'
Ziimeo Travel Mag will provide you with the most relevant information about the Caribbean. If you have questions about its different islands, the best destinations, the most enjoyable activities, the greatest views, the most mouth-watering foods, and all the other important details about the place, ZTM is the go-to magazine for you.
What are you waiting for? Throw in your sandals, put on those shades, and embark on an exciting adventure with us to The Caribbean through our interactive travel magazine. Read it and find out about the fascinating facts and places that only the Caribbean could offer. Read Ziimeo Travel Mag and be part of the great Caribbean escapade.
Image: Destination 360