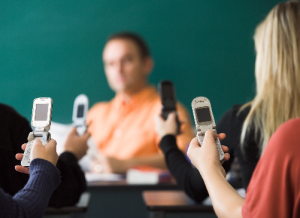 I get it. We are living in a modern world with advanced technology, complicated gadgets, and bizarre communication techniques. This is a world where conversations are often conducted in front of the computer screen, where dates can be done online, where emoticons are deemed sufficient as expressions, where people can say more when texting rather than in person. But is texting an adequate substitute for a face-to-face talk?
'Impersonal'
We have heard of marriage proposals over Twitter, asking out a prospective date through YouTube, and even informing about a divorce decision via text message. Whether it be a good or bad news that you are delivering, can an obscure gadget cushion the blow of that news? Can it dull the ache of a breakup? Does it make a joyous birthday greeting less lively? Does it make an "I love you" more impersonal?
I do not have the answer to all these questions. But I can give my opinion about it. Opinions, rather. Lots of it.
'Human touch'
I do know that I would love to look into the eyes of my beloved while hearing the words "I love you." I would love tohug my son first thing in the morning to greet him on his natal day.  I can hold the hand of a grieving friend while expressing my condolences. I love to see the animated expressions of my parents whenever we talk about events spontaneously. I can appreciate the awed silence with my travel buddies while we look at the magnificent view infront of us.
You see, there is a reason why most things are better said in person — human touch, I believe. With that mingled with genuine facial expressions and spontaneous words, you know that once is being sincere with his feelings. Humans, after all, are complicated creatures. We need a variety of emotions to be truly called human.
Perhaps, then, texting is not and can never be an adequate substitute for talking. Would you agree with me? Or would you rather type "I do" on your cellphone on the day of your wedding?
Image: Digital Trends