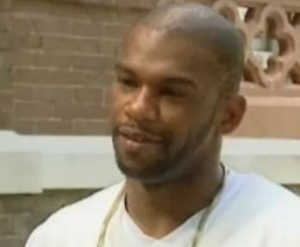 And you thought Octomom had her hands full—a Tennessee man who has fathered 30 children is asking the courts for a break on child support.
Desmond Hatchett, 33, of Knoxville has children with 11 different women, reports WREG-TV. The state already takes half his paycheck and divides it up, which doesn't amount to much when Hatchett is making only minimum wage. Some of the moms receive as little as $1.49 a month. The oldest child is 14 years old.
Hatchett explains how he reached such a critical mass: He had four kids in the same year. Twice. Back in 2009 when Hatchett was in court to answer charges that many of the mothers were not receiving child support, he had 21 children. At the time, he said he was not going to father any more kids, but he ended up having nine more in the past three years.
The state cannot order Hatchett to stop making babies. He hasn't broken any laws, according to the report. If that's the case, we could foresee more children coming up in the next couple of years, perhaps?
Do you think Desmond Hatchett deserves a break from child support?  Do you know someone with the same situation? Feel free to voice out your opinions and stories in the comment box below!
Source: Yahoo News
Image: India Vision