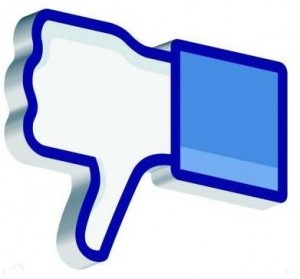 Something even dodgier than a potential stock market fraud is going on. By sabotaging what it really means to be human, Facebook is stealing the innocence of our inner lives. It may even be "Zucking" us up as a species.
We are creating a world in which our sense of identity, of who we actually are, is defined by what others think of us. Social media's ubiquity means that we are losing that most precious of human things — our sense of self . Our devices are always on; our "Timeline" is there for everyone to see; we are living in public on a radically transparent global network that, by 2020, will be fed by 50 billion intelligent devices carried by the majority of people on the planet. Yes, digital narcissism is a narcotic.
It's time to wake up to the truth about social media. Networks like Facebook have turned us into products in which their only economic value is our personal data. Like any other addiction, we need recognize its destructive reality. Facebook is free because it sells our most intimate data to advertisers. Forget about last week's dodgy IPO. The fraud is on anyone who has ever used Facebook.
At the dawn of our brave new networked 21st century world, we are faced with two options. Either, we succumb to the narcotic of digital narcissism, turn ourselves inside out and let our kids inherit a world in which the quiet mystery of the disciplined private self becomes a historical artifact. Or we fight our growing addiction to social media so that we are no longer enslaved to the personal update, the tweet or the check-in. Privacy or publicness? It's not a hard choice. Zuck-up or save the species. I trust you'll know which one to make.
Have you already been "Zucked up" by Facebook? Tell us what you think about this write-up!
Source: CNN
Image: Scoop