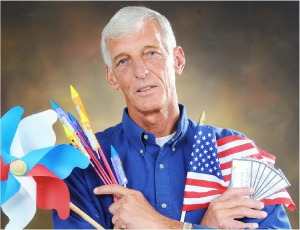 On one wall of Ray Guy's office hangs  a poster commemorating the NFL's 75th Anniversary Team to which he was named in 1994.  The poster is meant as a celebration yet it mocks him daily – a perpetual reminder that he is just one of two men on the 75th Anniversary Team who are not in the Pro Football Hall of Fame.
'They don't see punting as football'
Because of the position he played, many of the 44 writers who make up the Hall of Fame selection committee have kept him out. They don't see punting as football. Any day now, the Hall will announce the 25 finalists who made the latest cut for the 2013 induction class. Guy won't be one of them, just as he wasn't last year or the year before. More than 25 years have passed since he left the game, so he can no longer be considered in the regular voting.
Talk to him long enough and you will discover that Guy is indeed angry about the Hall of Fame. He's mad not for himself because there isn't much he can do about a voter's opinion but for the disdain some of the deciders seem to have for his position.
'Politics'
"It's all politics, that's all it is," he says in his drawl. "It's the same of everything in life. Everything comes down to politics."
Voters have already shot down the angle of the greatest punter who ever lived by countering with his yards-per-punt-average. The argument that he changed the game is flimsy to those who don't believe a punter can do such things. They don't even care the honor given to the best punter in college football is called the Ray Guy Award. And one of Guy's biggest detractors apparently waved away the suggestion that Guy's role as a scout team quarterback helped the Raiders win three Super Bowls.
Why do you think Ray Guy was omitted from the Hall of Fame? Do you think he still deserves to be in it?
Image: My Space