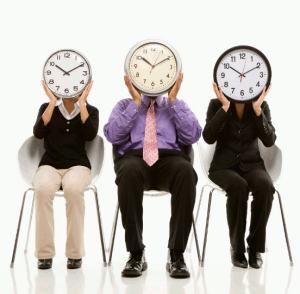 The Gambia has implemented a shortened work week. For the Gambians, Friday is now a rest day. No work. Longer weekend. More time to rest. More time to recharge.
'Ideal working week'
Public workers now start their work at 8:00 am and end at 6:00 pm, from Mondays to Thursdays. Yes, it's still a 40-hour work week, but they have an additional day off. According to President Jammeh, the added rest day will "allow Gambians to devote more time to prayers, social activities and agriculture." Is this an ideal working week?
For some, this work pattern is a very good thing because it helps people slow down from this uber-fast-paced society. It gives people more time to spend with families. And it makes workers more productive because they have had enough rest during the weekend.
But as with any other change, some met this idea with negativism. For them, this would be in conflict over childcare and actual evidence of increased productivity. In addition to that, they reason that more services would not be available on Fridays, so this would be an added inconvenience to clients.
'Flexibility'
Anna Coote, head of social policy at the New Economics Foundation, says work hours should actually be compressed and reduced:
"If we worked less, there would be more jobs, and that would get people off benefits and reduce unemployment. It would also help people slow down – we are under pressure to live life at such a fast pace. We need to live more sustainably, stop buying ready meals because we haven't got time to cook, reduce the carbon footprint by commuting less, and value unpaid things – like being active citizens, caring for people, being better parents," she says.
However, Cooper does not think shortened work hours is the solution to this problem. Rather, it should be flexibility in terms of time and place.
There are so many views regarding this big change in work schedule, and we can only speculate about its actual effects until we see the actual results in the long-term. Well, I guess we should just give it time to simmer and watch Gambians enjoy their longer weekends and shorter work weeks.
How about you — do you think the 4-day work week could bring more benefits than the present 5-day work week? Feel free to express your opinions here!
Image: Happy Diamond