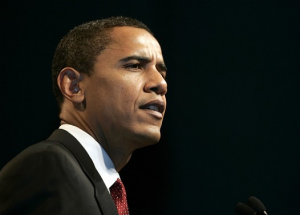 The mood among American conservatives is now one of apocalyptic despair. Having convinced themselves that this election arrayed freedom against tyranny, they now must wonder: Did their country just democratically vote in favor of tyranny?
Makers vs. Takers?
On Fox News election night, Bill O'Reilly explained the meaning of the election: The "white establishment" was now outnumbered by minorities. "The demographics are changing. It's not a traditional America anymore." And these untraditional Americans "want stuff. They want things. And who is going to give them things? President Obama. He knows it, and he ran on it."
You'll hear O'Reilly's view echoed wherever conservatives express themselves. Happily, the view is wrong, and in every respect. America is not a society divided between "makers" and "takers." Instead, almost all of us proceed through a life cycle where we sometimes make and sometimes take as we pass from schooling to employment to retirement. The line between "making" and "taking" is not a racial line. The biggest government program we have, Medicare, benefits a population that is 85% white.
'Ugly prejudice'
President Barack Obama was not re-elected by people who want to "take." The president was re-elected by people who want to work -- and who were convinced, rightly or wrongly, that the president's policies were more likely to create work than were the policies advocated by my party.
Obama has changes in mind that conservatives and Republicans will oppose. He'll win some; he'll lose some. To the extent that his wins prove injurious, future Republican Congresses and administrations will struggle to undo them. That's politics: a contest that never ends and in which the only certainty is the certainty of constant change.
To assume from the start that only certain ethnicities will contribute, and that others aspire only to grab, is not only ugly prejudice; it is also self-destructive delusion. We need more sensible conservatives. As for the feeble conservatives, they should take a couple of aspirin and then stay quietly indoors until the temper has subsided and they are ready to say and do something useful again.
Did you vote for Obama? What changes do you expect from his second term as the U.S. President?
Source: CNN
Image: The Telegraph