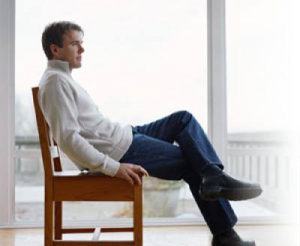 New research published in the Archives of Internal Medicine shows that people who spend a lot of time sitting may be up to 40% more likely to die from any cause, compared to people who don't sit as long.
Compared to people who spent less than four hours per day sitting, the odds of dying were:
15% higher for people who sat for at least eight hours
40% higher for people who sat for 11 or more hours a day
"Our findings add to the mounting evidence that public health programs should focus not just on increasing population physical activity levels, but also on reducing sitting time," the researchers write.
Alpa V. Patel, PhD, has published studies on the health risks associated with too much sitting. She is an epidemiologist at the American Cancer Society in Atlanta. "We are continuing to demonstrate time and time again in different populations that there is something real to the association between sitting time and reduced longevity."
What's so bad about sitting for long periods? That's not totally clear. But exercise and movement do have a positive effect on blood fats called triglycerides and other heart risks, and improves blood pressure, Patel says. Her advice: Sit for five fewer minutes per hour. "Small changes can have a big impact," she says.
The new study doesn't prove that sitting killed people. It's not clear which came first — poorer health or spending more time in a chair. Still, there is no doubt that being active is healthy. "The key is to do something you like to do, whether it's sports, going to the gym, walking, or gardening. "If it is terribly unenjoyable, the likelihood of sustaining it is pretty low."
Source: Web MD
Image: Alternavox