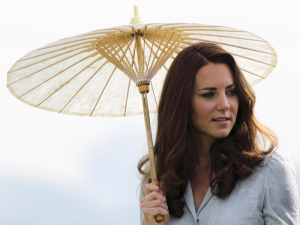 We currently live in a time where women's bodies and sexualities have become modern battlegrounds. The headlines shout about an American professor who stirred controversy by breastfeeding in class; Kate Middleton's topless photos; a young mother breastfeeding her toddler on Time magazine's cover; the punk band Pussy Riot jailed for 2 years in a Russian prison after a very revealing performance and women protesters in Tahrir Square during the Arab Spring being imprisoned and subjected to vaginal exams for "virginity tests."
Today's culture is so hypersexualized that pornography is now available 24/7. However, female nudity is not considered scandalous anymore and is actually more commodified than before. Rather, what is considered scandalous is when women take a step to assert ownership of their own bodies. Surprisingly, strip dancing is not considered disruptive in Moscow, but when three rockers stage high kicks and make funny comments about Vladimir Putin, officials say they are threats to social order and must be imprisoned.
In the constant struggle over sex, we are faced with tough choices: Who should have reproductive rights? When, when, how, and by whom should breasts be exposed? Who should we label as "slut" and who should we not? Who should be subjected to hard labor for exercising their right to define their sexual and artistic identities?
The sexual revolution has passed us by, and yet women still do not have real sexual freedom — not just here, but worldwide as well. Based on the countless struggles and lawsuits we have seen around this issue, woman are still not entirely free to express the meanings of their bodies, sexual desires without fear of being punished — by significant others and by the state, and the right to sexual pleasure and freedom without being publicly humiliated.
Until time comes that real freedom for women is at hand, we just have to edify Lisa Brown, Pussy Riot, and the young women of Tahrir Square to continue fighting for freedom to label our bodies and establish our identities.
 Do you agree that women's bodies are very objectified in our present culture? Share your thoughts on this note!
 Image: Travelers Today