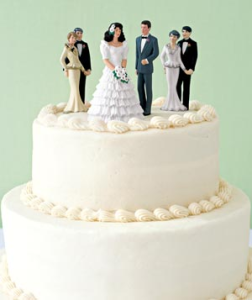 Whether you are in good terms with your partner's parents or not, your relationship with them can take a lasting toll on your own marriage. According to a new research, it could even be an indicator of the probability of a lasting marriage.
After 26 years of research, Terri Orbuch, a psychologist and research professor at the University of Michigan's Institute for Social Research, found that men with a close relationship with his parents-in-law have 20% lesser risk for divorce. However, for women who had a close relationship with her in-laws, a risk for divorce is 20% higher.
This actually makes sense, since a lot of men are enthusiastic about having a new family upon marriage.  They are able to gain a new set of parents without the complications that they have with their own parents. In addition to that, men do not worry about the effect of in-laws on their marriage as much as women do. Their first priority is to be a provider first, and being a husband is only secondary, so having in-laws is not threatening to them.
On the other hand, the case is more complicated with women. She will most likely be closer to her in-laws if she wants to change something about her husband or is trying to get them to be on her side when it comes to child-rearing. This type of relationship, however, will make the husband feel more alienated, or even furious.
In addition to that, a closer relationship with in-laws can result in meddling and crossing of boundaries. The woman may tend to feel that her husband's parents are interfering with her role as a wife or mother. This situation can be very stressful for women.
If you really want to get along with your in-laws and strengthen your marriage, you should get to know your partner's parents well. Don't just stick to holidays and special occasions only. Get to know them as real people and show them that you truly care for their son or daughter. But you should also set boundaries. Do not tell them every single thing about your married or family life. If you have kids, don't let your in-laws use your children as a way to meddle with your life and criticize your parenting methods. Still, don't insult them, even when they are not around. Talk about your issues with your partner to avoid having him or her on the defensive side.
Last, but not the least, put your relationship above everything — even above your in-laws. Don't let your own parents belittle or walk over your partner. After all, this is a great way to show everyone that you meant every word of your marriage vows.
Have you had any trouble with your in-laws? Tell us how you resolved them!
Image: Real Simple