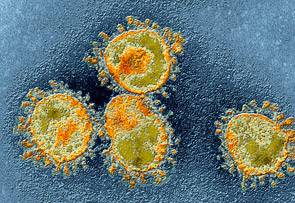 The world has been shaken recently by the announcement of a new virus called the MERS-CoV, which is found in Saudi Arabia. According to the director of the World Health Organization, this virus is a "threat to the entire world." So, should we fear the MERS-Cov?
'We know so little'
The WHO has named the novel coronavirus as Middle Eastern Respiratory Syndrome coronavirus (MERS-CoV), since majority of those who have caught the illness have been to Saudi Arabia. What seems to be the most alarming thing about the virus is that we know so little about it. At present, nobody can tell how fast it develops and how exactly it can be controlled. And that's where the MERS virus gets its advantage.
'The same pattern'
Remember when the world was struck with panic when the Sever Acute Respiratory Syndrome (SARS) virus was announced? Right now, we can almost see the same pattern coming out here. A new virus develops. Somebody dies. The WHO announces what it is. Everybody scrambles to research about it. More people die. More research about the treatment. A positive result comes out from the research. Life goes on.
That sounds simple enough. But right now, while we are still at the beginning of that pattern, it is quite understandable why everybody is afraid of the MERS. And with good reason. If you don't have enough knowledge about that virus, you don't know how to defeat it. And until we find a very good way to manage and defeat that deadly virus, it will remain deadly, and we will remain cautious and afraid.
Have you been hit by a coronavirus before? Do you think scientists will find a way to manage the MERS-CoV soon?
Image: The Lancet