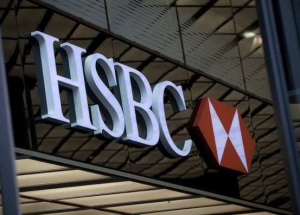 HSBC provided a conduit for "drug kingpins and rogue nations", according to a US Senate committee investigating money laundering claims at the bank. Its report said suspicious funds from countries including Mexico, Iran and Syria had passed through the bank.
The president and chief executive of HSBC Bank USA, Irene Dorner, apologised to the committee for the behaviour which she said deeply regretted. She said she had worked hard to change the culture at the bank. The bank also said it was in the process of closing 20,000 accounts in the Cayman Islands as a result of the investigation.
Senator Carl Levin, chairman of the Senate Permanent Subcommittee on Investigations, said an audit had found that: "From 2001 to 2007, HSBC affiliates sent almost 25,000 transactions involving Iran worth over $19bn dollars through HBUS and other US accounts, while concealing any link with Iran in 85% of the transactions." HSBC senior executives in London knew what was going on, he said, but allowed the "deceptive conduct" to continue.
One HSBC executive, Paul Thurston, who was head of retail banking and wealth management, said the bank had taken wrongdoing seriously, and had taken action on many occasions, including dismissing staff. He told the hearing of the difficulties of working in Mexico, which, he said, was a dangerous environment where kidnapping of bank staff was widespread and employees came under pressure from criminals who would attempt to corrupt them. Mr Thurston referred to substandard record-keeping and the difficulty of knowing who the bank's clients were.
Before the hearing began, HSBC said in a statement, that it expected to be held accountable for what went wrong: "We will apologise, acknowledge these mistakes, answer for our actions and give our absolute commitment to fixing what went wrong," HSBC said.
How should HSBC be sanctioned for aiding financial transactions of "drug kingpins"? Do you think the bank can still stay afloat after this scandal?
Source: BBC News
Image: Los Angeles Times