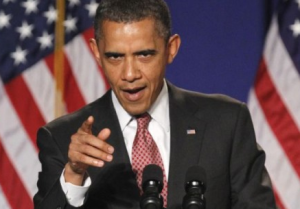 The federal government is hiring what it calls a "Behavioral Insights Team" that will look for ways to subtly influence people's behavior, according to a document describing the program obtained by FoxNews.com.
'Tweaking behavior'
While the program is still in its early stages, the document shows the White House is already working on such projects with almost a dozen federal departments and agencies including the Department of Health and Human Services and the Department of Agriculture.
The document was emailed by Maya Shankar, a White House senior adviser on social and behavioral sciences, to a university professor with the request that it be distributed to people interested in joining the team. The idea is that the team would "experiment" with various techniques, with the goal of tweaking behavior so people do everything from saving more for retirement to saving more in energy costs.
'Extraordinarily succesfful'
Such policies — which encourage behavior subtly rather than outright require it — have come to be known as "nudges," after an influential 2008 book titled "Nudge" by former Obama regulatory czar Cass Sunstein and Chicago Booth School of Business professor Richard Thaler popularized the term.
The term "nudge" has already been associated with the new program, as one professor who received Shankar's email forwarded it to others with the note:
"Anyone interested in working for the White House in a 'nudge' squad? The UK has one and it's been extraordinarily successful."
Do you think this "nudge" program is a good thing or a bad one? Feel free to discuss your thoughts with us regarding this issue!
Source: Fox News
Image: Weasel Zippers