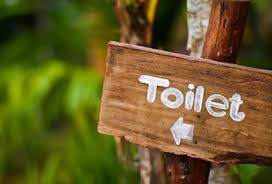 "Poop transplants" are an effective way to treat people with one type of intestinal bacteria infection, a new study shows.
Researchers transplanted fecal matter fr0m healthy people into the colons of people infected with the notoriously hard-to-treat Clostridium difficile bacteria, which causes severe, watery diarrhea. The researchers found that 46 out of 49 patients got better within a week of the treatment. The transplant works because stool from healthy people, when mixed with warm water and delivered via a tube into patients' colons, helps re-establish the normal balance of bacteria in the intestine.
'People die from this'
"C. diff is a serious infection — people die from this. With this treatment, the cure rate is close to 100 percent," said study researcher Dr. Mayur Ramesh, an infectious disease physician at Henry Ford Hospital in Detroit.
C. diff infections are linked to 14,000 deaths in the U.S. yearly, according to the Centers for Disease Control and Prevention. It's believed that antibiotics may disrupt the normal balance of bacteria species in the intestine, giving C. diff bacteria a chance to thrive.  Patients with C. diff infections are typically treated with the antibiotics metronidazole or vancomycin; however, these drugs don't work for everyone, the researchers said. In severe cases, patients may need surgery to remove the infected parts of their intestines.
'Ick factor'
The patients were not much bothered by the possible ick factor of the treatment, Ramesh told MyHealthNewsDaily. "These patients, they suffer so much from their symptoms," he said. "When I tell them about this treatment, they say, 'wow, that makes sense, go ahead and do it.'"
Would you go for a "poop transplant" if your life depended on it? Feel free to share your thoughts and ideas with us!
Image: My Health News Daily