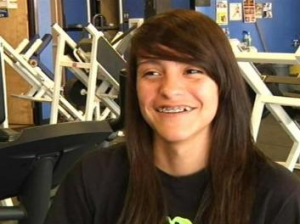 A Texas prom queen whose fellow students donated more than $17,000 to her charity has been arrested and accused of faking cancer.
ABC affiliate KVIA reports that 19-year-old Angie Gomez faces a felony charge and is being held on a $50,000 bond after being arrested on Friday. She is charged with starting a fake charity after falsely claiming to be suffering from leukemia.
Her fellow students donated to the "Achieve the Dream Foundation," which Gomez set up. She was also treated to her own prom by Da Vinci High School after missing the school's prom due to her alleged illness. That same month, police received an allegation that Gomez did not actually appear to be ill.
A subsequent investigation found that Gomez had never been a patient at the hospitals where she claimed to have been receiving treatment. Her attorney Sheldon Myers says Gomez had "good intentions" for the money and did, in fact, suffer from health problems as a child..
"She has a real soft spot for people that suffer from those types of diseases, and that's why she was trying to get money for them," Myers said. He added that the $50,000 bond means that Gomez isn't likely to be released from jail."
Is lying about your health condition justifiable if you have good intentions? Tell us what you think!
Source: Yahoo News
Image: KSEE 24 News