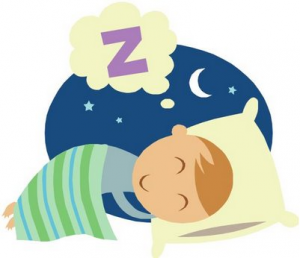 Why do some people have nightmares while others really spend their nights in bliss? Like sleep, dreams are mysterious phenomena. Here's some of what we know about what goes on in dreamland.
1. Violent dreams can be a warning sign
Violent dreams may be an early sign of brain disorders down the line, including Parkinson's disease and dementia, according to research published online July 28, 2010, in the journal Neurology. The results suggest the incipient stages of these neurodegenerative disorders might begin decades before a person, or doctor, knows it.
2. Night owls have more nightmares
Research published in 2011 in the journal Sleep and Biological Rhythms, revealed that night owls are more likely than their early-bird counterparts to experience nightmares. Among their ideas is the stress hormone cortisol, which peaks in the morning right before we wake up, a time when people are more prone to be in REM, or dream, sleep. If you're still sleeping at that time, the cortisol rise could trigger vivid dreams or nightmares, the researchers speculate.
3. Men dream about sex
As in their wake hours, men also dream about sex more than women do. And comparing notes in the morning may not be a turn-on for either guys or gals, as women are more likely to have experienced nightmares, suggests doctoral research reported in 2009 by psychologist Jennie Parker of the University of the West of England.
4. You can control your dreams
If you're interested in lucid dreaming, you may want to take up video gaming. The link? Both represent alternate realities, said Jayne Gackenbach, a psychologist at Grant MacEwan University in Canada. "Gamers are used to controlling their game environments, so that can translate into dreams." That level of control may also help gamers turn a bloodcurdling nightmare into a carefree dream, she found in a 2008 study.
5. Why we dream
Harvard psychologist Deirdre Barrett suggests that our slumbering hours may help us solve puzzles that have plagued us during daylight hours. The visual and often illogical aspects of dreams make them perfect for the out-of-the-box thinking that is necessary to solve some problems, she speculates.
Do you often dream of solutions to problems that you've mulled over during the day? Share your dreams with us!
Source: Yahoo News
Image: Orfa's Virtual Journal