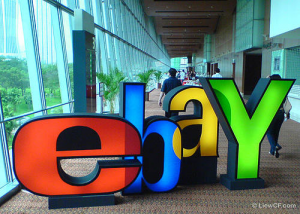 One of the top ways to make some spare cash is by selling items on eBay, the world's largest online marketplace.
One of the keys to becoming profitable was investing in a smartphone with Internet access. Once I had that, I could instantly search the completed similar items on eBay while I was still inside a thrift store deciding what items to buy. What I discovered is that some of the best items to sell are vintage sports jerseys.
From my experience, I found that thrift stores price "old jerseys" very low because of their slightly worn, vintage appearance. For example, I found a Champion-brand vintage Chicago Bulls jersey from a local thrift store for $2 and I was able to sell it on eBay for $35. I also found an old New York Rangers Brian Leetch jersey for $5, and I was able to flip it for a $50 profit on eBay.
Once you have the items that you want to sell, there's a few things you can do to make them more appealing online. One of the things I did was to offer free shipping on my items, because eBay boosts you up in the search results when a seller does that. Since I was mostly selling vintage sports jerseys, the shipping on these items was only $3 or $4, so it was worth eating the shipping cost in order to get boosted in search results.
There's no such thing as a get-rich-quick scheme that will work on eBay, as this method does take some hard work and a little research. As you can see, the shipping fees, eBay and Paypal fees, and inventory costs, were extremely significant, so you'll need to keep that in mind before getting started.
Source: Yahoo News
Image: Digital Trends