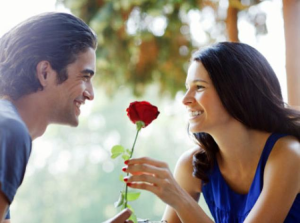 Dating seems to consist of simply making eye contact, flashing a practiced smile, and talking or staying silent at the appropriate time. These are the rules of meeting new people. But for those who have built their world around social media and online dating, these basic cues might have eroded already.
'Paralyzing fear of rejection'
Online daters make everything easier by picking out the right emoticon to convey their feelings rather than showing it through facial expression. They gain so much confidence when they are behind their computer screens, but display a different persona when you talk to them live.
Meeting a person for the first time is not that easy because many people are imprisoned by the paralyzing fear of rejection. So, people choose to stay within the comfortable boundaries of online dating. The problem is, dating via social media isn't social at all. The very basic element of human communication is lost in the endless tapping of the computer keys. At the end of the day, this activity feels empty. After all, humans are designed for human contact.
'Like a cliche'
On the other hand, it is also very unfortunate that offline dating has lost its general charm. Some people believe that dates are in restaurants are very routine-like and standardized. Men are afraid of pursuing women for fear of creeping them out. Rejection remains to be the Number One Enemy of every dater.
Amid these rationalizations, where should we stand? Which type of dating is better for us? Does online dating inhibit your capability for emotional growth? Does offline dating make everything seem like a cliché?
Which do you prefer — online or offline dating? Feel free to share your opinions with us!
Image: NY Daily News