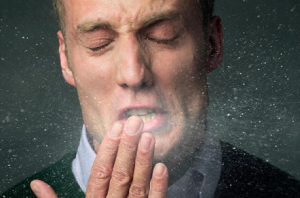 The flu is spreading fiercely across the United States, with more than 40 states reporting widespread activity in what one of the nation's leading health officials is calling an epidemic.
'Worst flu season'
The season has started earlier, and cases are more severe than last year, health officials say. The latest Centers for Disease Control and Prevention flu advisory report, which covers the week of December 23 to 29, suggests that 41 states have widespread influenza activity, which was an increase of 31 states from the previous week. The CDC will issue an update on the flu situation Friday.
Dr. David Zich, internal medicine and emergency medicine physician at Northwestern Memorial Hospital in Chicago, said this is the worst flu season he's seen in his 12 years at his hospital, in terms of the concentration of patients. Zich theorizes that one reason there are so many flu cases is that the heart of the flu season coincided with the December holiday season, meaning many people were already sleep-deprived from parties and were more likely to get sick.
'Antiviral treatment'
If you haven't gotten an annual flu vaccine, it's not too late, doctors say. To further protect yourself, try to avoid anyone who is sneezing and coughing, and wash your hands. Also, exercise and eat healthy foods, Zich said. But there are scenarios in which going to a hospital is necessary. The CDC recommends that people who have a higher risk of complications from the flu receive antiviral treatment. These include people with chronic illnesses such as pulmonary, cardiovascular and neurological conditions, as well as anyone 65 years and older and children under age 2.
What many people don't know is that the flu vaccine becomes less effective as you get older or develop other medical problems, Zich said. The flu shot relies on the body's antibodies against the flu, so if the immune system is already compromised, it will not work as well.
Have you contracted the flu lately? What actions do you take to strengthen your immune system and fight illness?
Source: CNN
Image: Murrays Health Care